After making a name for themselves working in FG Restaurant and competing in the national barista championships, Zjevaun and Loes decided to move to Melbourne. Two years later, they returned to Rotterdam to open their own coffee shop: Harvest Coffee Brewers.
Expect multiple high-quality roasters on the espresso and filter grinders, diverse and delicious pastries and soon a great menu for breakfast and lunch.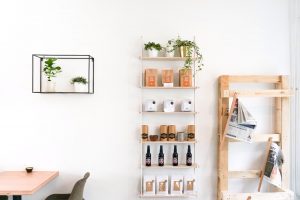 This year, Zjevaun decided to also compete in the national barista championships again. For this run, he used my washed Reko Koba omniroast for his espresso, and the natural Reko Koba omniroast for his milk beverage and signature drink. The judges were blown away with the intense peachy sweetness of this coffee. Unfortunately, Zjevaun ran out of time and did not make it to the finals. For their opening week, they decided to put the washed Reko Koba on one of their grinders. The other grinder has an accessible but interesting blend by Man Met Bril Koffie, the batch brewer contains Manhattan coffee and there's pourovers from Single Estate Coffee. Certainly this will change numerous times in the coming weeks and months.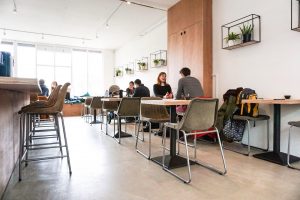 I feel this coffee shop will bring a change to the coffee scene in Rotterdam. Even though there are already some coffee shops around, there has been little to no innovation in the past two years. Moreover, there is a diversity in flavour lacking that a multiroaster cafe will definitely bring back. Combining this with the casual friendliness, the high level of service and the great atmosphere right next to the water, I'm sure this will be a second home to the neighbourhood and specialty drinkers.